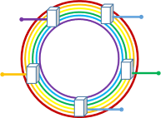 About the project
DSPMetroNet - DSP Functions for Simplified Coherent Transceivers in Optical Metropolitan Networks is a 3-Year FCT project that will address the most challenging paradigms in coherent access and metro networks. This work will benefit from the extensive knowledge and expertise of the DSPMetroNet research team, gained through the lead and participation on several research projects on this topic, where several advanced DSP techniques were developed, and coherent ultra-dense WDM passive access networks were proposed. The DSPMetroNet will therefore strongly contribute to demonstrate the capabilities of the proposed cost-effective transceivers to boost future coherent ultra-dense WDM metro networks.
DSPMetroNet's main objective is to investigate, develop and validate new technological paradigms in terms of optical coherent detection schemes and advanced digital signal processing (DSP) techniques to support optical coherent transceivers for future optical metro networks.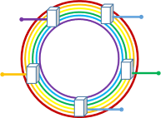 Start/End Date
From 01-07-2018 to 31-12-2021.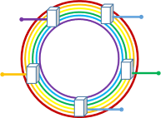 Instituto de Telecomunicações
The Instituto de Telecomunicações (IT) is a private, not-for-profit organization, of public interest, a partnership of nine institutions with research and development in the field of Telecommunications
IT mission is to create and disseminate scientific knowledge in the field of telecommunications.
IT is actively involved in fundamental and applied research both at national and international levels. Simultaneously it is committed to foster higher education and training, by hosting and tutoring graduate and postgraduate students. it also plays its role towards public society with public awareness initiatives, knowledge transfer to industry, and by providing consulting services on a non-competing basis.
Click here for more detais about IT.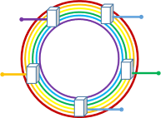 Project Funding
This work is supported by the European Regional Development Fund (FEDER), through the Competitiveness and Internationalization Operational Programme (COMPETE 2020) of the Portugal 2020 framework, Projeto DSPMetroNet: DSP Functions for Simplified Coherent Transceivers in Optical Metropolitan Networks, POCI-01-0145-FEDER-029405